Let us give you a perfect fit with custom bathroom countertops.
Choosing a new material for your bathroom countertops can feel overwhelming. Bathroom countertops need to be a blend of usability and durability, particularly in bathrooms that see a lot of use from multiple occupants. Here at Rock Solid Custom Countertops, LLC, we want to help you make the most out of your bathroom countertops by not only giving you quality materials and service, but also by adding customized choices to your selection. If you would like to showcase your bathroom with custom bathroom countertops for your Franklinton, North Carolina home, we have the best options for you.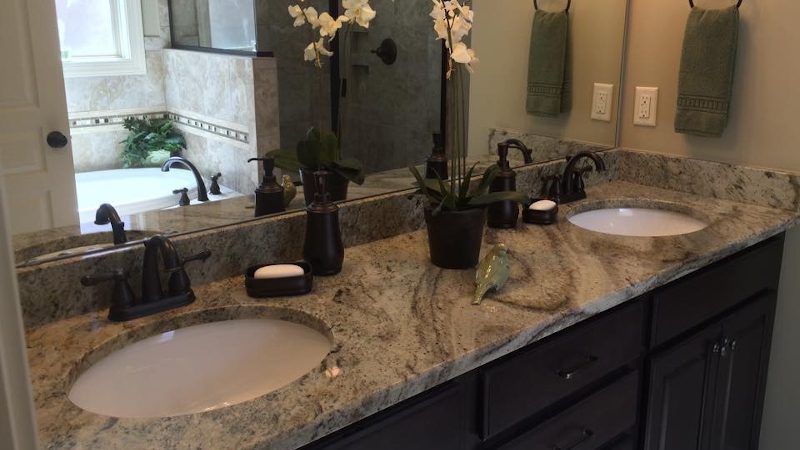 We have been working in the area for quite some time now, and we are delighted that we are able to offer you the custom bathroom countertop options that you have been looking for. We understand that many people want their bathrooms to feel spa-like and private, and custom bathroom countertops are a wonderful way to add a touch of luxury to this space. With our selection and services, we are able to deliver custom countertops that will be unique to your space and your space alone.
With custom countertops created to fit your objectives, the professionals here at Rock Solid Custom Countertops, LLC, can make your home fit you.
When you choose custom bathroom countertops, our clients get to choose from a variety of stone, sizing, edging and detail options. We focus on high-end materials that will be able to stand the test of time such as quartz, granite, marble, quartzite, and dolomite. Our experts can help you select the materials that will be best for your space. For more information, please contact us today!
Enhance your project with custom quartz countertops.