Make the most of your space with custom vanity tops.
Here at Rock Solid Custom Countertops, LLC, we have completed many wonderful projects. We work frequently with people who are looking at remodeling, renovating or building their home and want grand countertops for a kitchen or bathroom. We love completing these large-scale projects, but we love smaller projects, too! If you have a smaller project that you'd like to complete, our experts will give you the same attention and expertise as our clients with larger projects.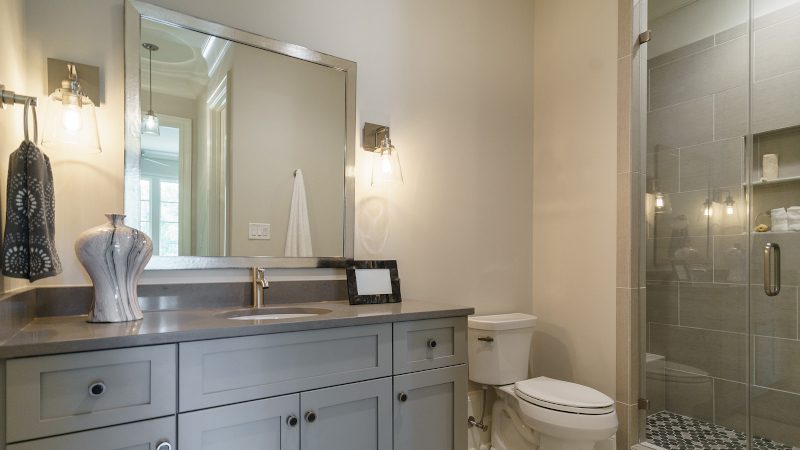 We love working on smaller projects like custom vanity tops. Even small spaces can have some dramatic impact with custom vanity tops, and we love creating these beautiful tops just for you. With any vanity, we can create custom vanity tops to enhance the look and function of your vanity. We have many different stone options for you to choose from that will ensure your space is smooth, level and easy to clean. From stone options that include things like quartz, granite, marble, quartzite, and dolomite, we know you will have plenty of attractive choices for your vanity.
If you are ready to start off your day with a touch of luxury in the Youngsville, North Carolina area, then we suggest a custom vanity top for your space. Custom vanity tops are a great addition to any home, and we are confident that you will love your selection more and more each day. For more information about our services or to learn more about custom vanity tops, please contact our experts today.
---
At Rock Solid Custom Countertops, LLC, we install custom vanity tops for customers in the Triangle area of North Carolina, including Raleigh, Wake Forest, Youngsville, Durham, Franklinton, and Louisburg.