These countertops are not only durable, but also incredibly long-lasting.
When it comes to choosing countertops for your home, it can be tough to make a decision when comparing all the different materials available. Natural stone countertops are very popular among homeowners, as they provide elegance and beauty that is tough to rival. Some of the top choices in the natural stone category include granite and marble, although one you may not be as familiar with is quartzite. This stone is an extremely hard option that starts as sandstone. It goes through a process of pressurization and high levels of heat that turns it into quartzite.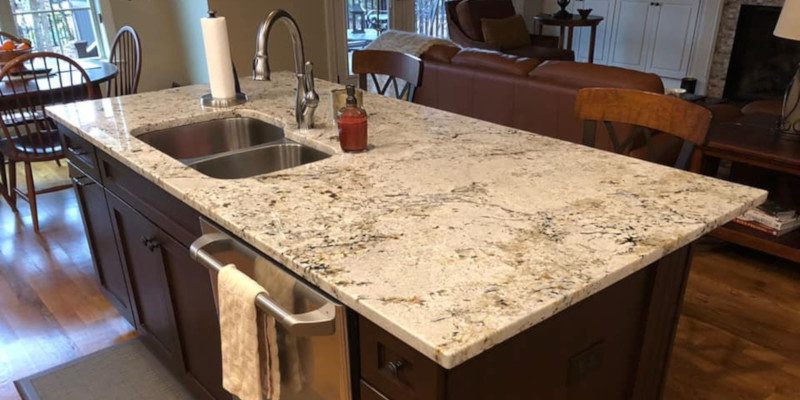 The finished product is a surface that looks similar to marble, yet is considered more durable and much harder. Marble is another option, but it's also one of the softer natural stone options. Marble is vulnerable to abrasion or chemical attack from kitchen utensils and acidic solutions. Quartzite countertops are not only durable, but also incredibly long-lasting. You can enjoy the visual appeal and functionality of your new quartzite countertops for years to come.
Here in Wake Forest, North Carolina and surrounding areas, you can rely on our team at Rock Solid Custom Countertops, LLC to get the quartzite countertops you want in your home. We've been working with local property owners and contractors for the last decade, and we're committing to providing high-quality products at competitive prices. Our technicians can also talk to you about the advantages that come with quartzite countertops and how this material will perform in your home.
---
At Rock Solid Custom Countertops, LLC, we install quartzite countertops for customers in the Triangle area of North Carolina, including Raleigh, Wake Forest, Youngsville, Durham, Franklinton, and Louisburg.