Natural stone countertops come with a number of appealing benefits.
When comparing countertop materials, you have a number of choices available. Some materials are more budget-friendly, while others are higher-end. It's tough to beat the beauty and timeless style of natural stone countertops, which are among the most popular. The main options in this category include granite and marble, both of which are great choices for any style of home. Natural stone countertops come with a number of appealing benefits. Stone is a naturally hard, durable material, so a countertop made from this material is likely to stand up to spills, heat, and many potential kitchen mishaps.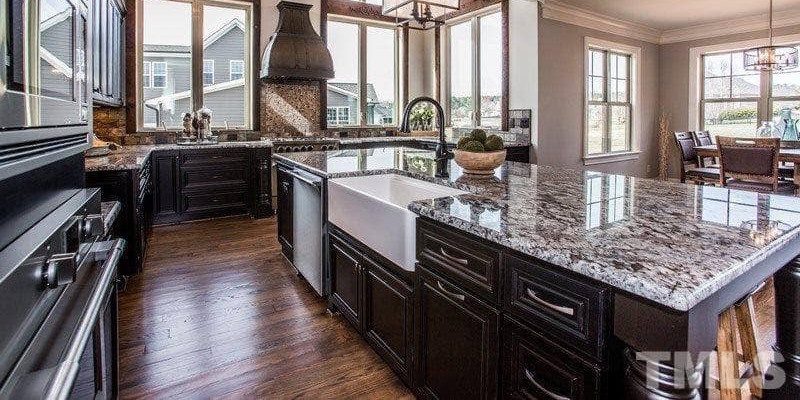 Another appealing aspect of natural stone is the fact that no two pieces are exactly alike. Each piece has its own unique design elements, so even if you choose a similar style as someone else, your countertops will be truly unique. Adding natural stone countertops to your home helps to increase the property value while also increasing the appeal of the space.
At Rock Solid Custom Countertops, LLC, we can help you take advantage of these benefits by providing you with beautiful natural stone countertops. Take a walk through our showroom, where you can view samples and choose the stone that fits with the look and feel of your living space. We can also go through the different options with you and talk to you about the pros and cons of each to help you make a more informed decision. Visit our showroom, conveniently located in Youngsville for those in and around the Wake Forest, North Carolina area, to get started.
Natural Stone Countertops: FAQs FYI
When you are looking for new countertops, then you likely will have your choice of different materials. Many people love the look and function of natural stone countertops, particularly for places in the home that see frequent use. If you have been considering new countertops and are looking at natural stone countertops, then you might have some questions. At Rock Solid Custom Countertops, LLC, we work with clients on a regular basis who are interested in natural stone materials. Here are some of our most frequently asked questions regarding natural stone countertops:
Can this material be used in a kitchen or bathroom?
Yes! With proper sealing and care, natural stone countertops make a lovely and durable addition to spaces like these that see a lot of use and cleaning.
How thick are your slabs of stone?
Most slabs are 2-3cm thick.
Will I be able to customize my stone?
Yes! We create countertops that are 100% customized to your space. You can choose the stone, the materials, even the edging and type of sink.
What materials are available?
We offer a variety of different materials including quartz, dolomite, granite, quartzite, and marble.
Will the slab look like the sample?
Not necessarily. Natural stone countertops are natural products, which means each slab is unique. Unlike manmade products, this gives you a one-of-a-kind piece. We recommend that you choose your slab, so you'll be able to see the exact coloring or veining in your piece.
These are just some of the questions that we get regarding natural stone countertops. If you have additional questions, please contact us today for more information.
---
At Rock Solid Custom Countertops, LLC, we install natural stone countertops for customers in the Triangle area of North Carolina, including Raleigh, Wake Forest, Youngsville, Durham, Franklinton, and Louisburg.