Enhance your remodeling project with high-quality countertops.
Remodeling is an endeavor that creates its fair share of chaos, but it is well worth it in the end. If new countertops are part of your remodeling plans, working with the right countertop supplier and installer can remove some of the headache of renovating and ensure you are happy with the end-result. At Rock Solid Custom Countertops, LLC, we are the right option for your new countertops, thanks to our tremendous industry experience, competitive pricing structure, and precise installation work.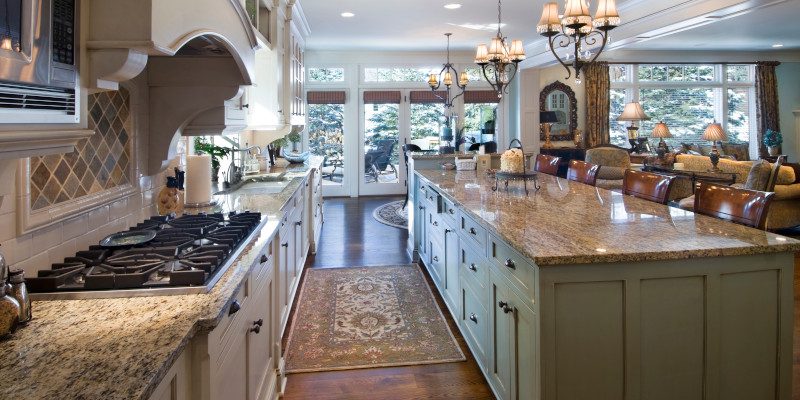 While remodeling, you have many different countertop material options to pick from when you work with us. These include quartz, granite, marble, dolomite, and quartzite. If you are unsure of which material to choose for your project, our team is happy to provide advice and recommendations based on the specific details of your renovation.
3 Tips to Make Your Remodeling Process Easier
Whether you are working on your kitchen, bath or the entire house, a remodeling project feels like it can spiral out of hand quickly! If you have been putting up with materials or a layout you don't love because you are worried about the remodeling process, our team here at Rock Solid Custom Countertops, LLC have a few tips that can help you have a better remodeling experience.
Plan, plan, plan! As the saying goes, "Fail to plan, plan to fail!" In order for a remodeling process to go smoother, you need to do a lot of the work before anyone ever shows up with their tools and truck. Research materials, contractors, your budgetary abilities, and other related components before getting started.
Include a safety net in your budget. Even the most experienced contractors don't have x-ray vision! Sometimes there are pipes where they shouldn't be or problems within or behind the walls that will need to be repaired. If you have a contingency in your budget, you don't have to worry about sacrificing a design component or materials to make changes.
Work with reputable experts. Just as important as your decision on countertops and flooring is the decision you make with your contractors and designers. Choose experts who you feel understand your vision, communicate expectations clearly, and leave nothing to chance.
If you are thinking about remodeling your home, our team here at Rock Solid Custom Countertops, LLC would love to talk with you. To learn more, please give us a call today.
When you work with us as part of your remodeling project, expect all aspects of your countertop project to be truly custom. The process starts with a visit to our material showroom, where you can explore our stone materials and start planning out the aesthetics of your new counters. Following that, we will give you a custom quote, schedule installation, and lay out your counters according to your unique space and needs.
We make remodeling easy, thanks to our streamlined processes, experience, and commitment to doing things right the first time. Get in touch with us today to find out more about the countertop solutions we offer in Wake Forest, North Carolina and the surrounding area.
---
At Rock Solid Custom Countertops, LLC, we offer remodeling services in the Triangle area of North Carolina, including Raleigh, Wake Forest, Youngsville, Durham, Franklinton, and Louisburg.
Similar Services We Offer: