We can install beautiful new quartz countertops in your home.
When it comes to your home, nothing can change the look and feel of it quite like new countertops. Whether the countertops are in your kitchen or bathroom, they can have a big effect on the room. They can literally transform the space and make everything look like new again. Many people are hesitant to look into new countertops because they believe that they are not very affordable, but that is not necessarily true. New countertops can be very affordable, and you will be so glad you replaced your old ones.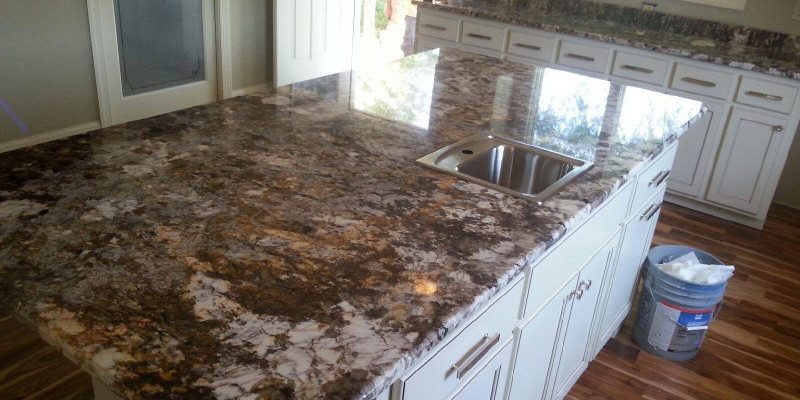 For example, quartz countertops are very popular today and will look wonderful in your home. Quartz countertops are very beautiful and classic looking. Quartz is a manmade material that comes in a lot of styles and colors. You can choose a beautiful neutral white, a nice gray, or you can go bold with something that has metallic flecks in it. No matter what you are looking for, you are sure to find it. You can find something that matches your current décor or change everything up– the choice is completely up to you. Quartz is also very practical. It is very good in wet areas like the kitchen, bathroom, or laundry room. Water will not damage quartz countertops. They are also very easy to clean and sanitize, which makes them ideal for both the kitchen and bathroom. You will feel confident knowing that your surfaces can be easily cleaned and maintained.
Remodeling? Visit our showroom or give us a call to get started!
If you are interested in learning more about installing quartz countertops for your Wake Forest, North Carolina home, contact us today at Rock Solid Custom Countertops, LLC. We can help you find the perfect countertops for your home. We can show you many different samples to help you find the right one for you. We will take care of the installation as well.
---
At Rock Solid Custom Countertops, LLC, we install quartz countertops for customers in the Triangle area of North Carolina, including Raleigh, Wake Forest, Youngsville, Durham, Franklinton, and Louisburg.