Granite countertops offer a unique and classic look to any kitchen or bathroom project.
There are a multitude of great things to say about granite countertops which may be why they remain a popular choice for kitchen and bathroom renovations. If you are looking for a classic look that will avoid the need to replace your countertops because they've gone out of style, you can't go wrong with granite countertops. At Rock Solid Custom Countertops, LLC, we offer the only showroom in the area where you can browse and get information on different types of countertop materials. Whether you are certain you want granite countertops for your Raleigh, North Carolina project or you want to investigate other options as well, our staff will take excellent care of you.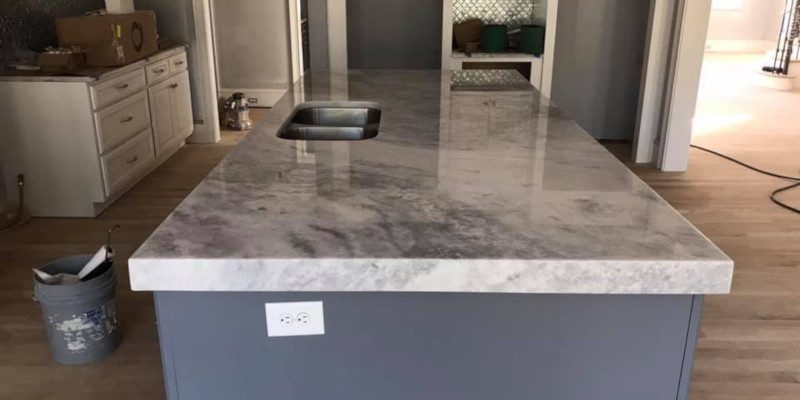 One thing is certain regardless of which material you go with: that you will get custom results that fit your space and needs. Every project made from granite countertops that we produce is 100% custom which sets us apart from the production shop approach that you'll usually face in this industry. Our more than 20 years of experience and our commitment to customer service make us your best option for granite countertops for your kitchen or bathroom.
Our knowledgeable staff is happy to help you select the right granite for your project and learn about the many advantages of this particular countertop material. One of the most popular reasons is that it is truly unique as no two slabs of granite are identical. If you want your project to be different than anything else, you won't go wrong with granite countertops. Reach out today with any questions you might have by either giving us a call or stopping by our showroom.
---
At Rock Solid Custom Countertops, LLC, we install granite countertops for customers in the Triangle area of North Carolina, including Raleigh, Wake Forest, Youngsville, Durham, Franklinton, and Louisburg.