We can help give your home a new look with custom natural stone countertops.
If you have been thinking of updating your Youngsville, North Carolina home, but are unsure where to start, we can help. One thing that will make a huge difference in your home is to replace the countertops. Nothing dates a home more than old and outdated countertops. If you want to choose something timeless for your home that will not go out of style in a few years, we recommend custom natural stone countertops. These countertops will completely transform your home and add beauty and value to your property. You will be amazed at how much of a difference new countertops will make.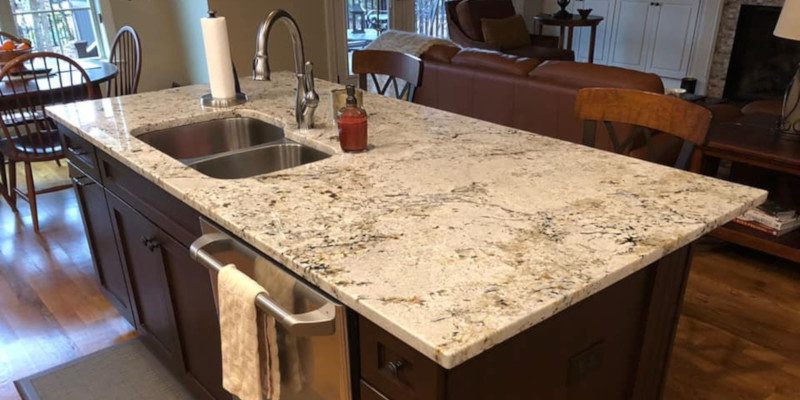 Custom natural stone countertops are perfect in both the kitchen and bathrooms. They can be sealed to prevent water damage. They are also very easy to maintain. Another great benefit of these countertops is that they can easily be cleaned and sanitized to make sure every surface is clean and safe for your family. These beautiful stone countertops come in materials like granite and marble. No two slabs are the same. They are natural and beautiful. Plus they can be custom-made to fit your space, giving you the perfect countertops for your home.
When all is said and done, you'll have the amazing custom countertops you want, expertly installed, and have enjoyed the process from start to finish.
Contact us today at Rock Solid Custom Countertops, LLC if you are interested in new countertops for your home. We have a wonderful selection of custom natural stone countertops, and we can even show you samples. This can help you visualize how they will look in your home. We do great work, and our prices are very reasonable. We can help you give your home the perfect new look.
---
At Rock Solid Custom Countertops, LLC, we install custom natural stone countertops for customers in the Triangle area of North Carolina, including Raleigh, Wake Forest, Youngsville, Durham, Franklinton, and Louisburg.