If you have questions regarding granite vs. quartz, we can help.
Comparing countertop materials can get confusing, especially if you're not familiar with the pros and cons of each. One of the most common debates in the countertop world is granite vs. quartz. Both materials come with their own unique benefits, so take a look at this comparison to decide which will be the best fit in your home. Granite is a natural stone option, while quartz is manufactured with ground natural stone and polymer resin. If you want a unique, one-of-a-kind appearance, granite will likely be a better choice because it occurs naturally, so no two slabs are identical. Quartz comes in a wide range of colors and styles, also giving you many options.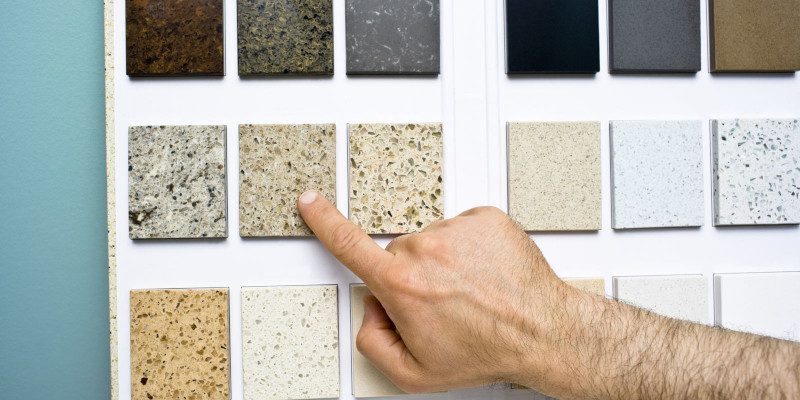 Another question that comes up in the granite vs. quartz debate is which is easier to maintain. Both are fairly low maintenance. Granite is resistant to most chemicals found in most residential settings, although some granite may have traces of minerals that could make it vulnerable to some acids.  Because of the porous nature of granite, annual sealing is recommended. Quartz won't absorb any liquids because it's a solid surface, so you don't have to worry about having it sealed in the future. It is non-porous, so it's easy to keep quartz countertops bacteria-free. Granite wins in its ability to withstand heat exposure. If you put a hot pan or dish directly onto a quartz countertop, it could be damaged.
Both materials offer their own unique benefits and plenty of visual appeal. The cost difference isn't too drastic, although in most cases, you will pay more for quartz. If you still have questions regarding granite vs. quartz, our team at Rock Solid Custom Countertops, LLC can help. We offer both countertop materials to property owners in and around Youngsville, North Carolina.
---
At Rock Solid Custom Countertops, LLC, we offer information about granite vs. quartz countertops for customers in the Triangle area of North Carolina, including Raleigh, Wake Forest, Youngsville, Durham, Franklinton, and Louisburg.