We can help you find the kitchen countertops that are right for you.
If you are thinking about replacing your kitchen countertops, we are here to tell you that this is a great decision. When you replace your countertops, it adds value to your home. It also completely transforms your kitchen, making everything look new and fresh. You can have countertops installed right onto your existing cabinets or onto new cabinets– the choice is completely up to you. It can be very frustrating deciding which types of kitchen countertops are a good choice for your Wake Forest, North Carolina home, but we can help give you options that you are sure to love.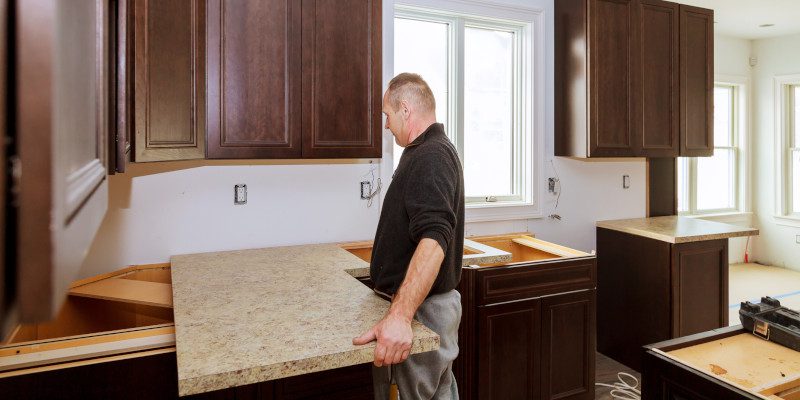 There are many types of kitchen countertops. You want to find something that is good around water, durable, and made to last a long time. You also want countertops that can easily be cleaned and sanitized, and of course, look beautiful. There are many great options for countertops such as granite, marble, and quartz. All of these are great options for both the kitchen and the bathroom. They are durable and will last a very long time. They will not be damaged by a water spill. All of these options are easily cleaned and sanitized, and they require very little maintenance. They are also elegant, beautiful, and come in a variety of colors and styles. We can help you find something that is perfect for your home and your budget.
If you are looking at the different types of kitchen countertops for your home, visit us today at Rock Solid Custom Countertops, LLC. We can help you find the perfect type and style for your space. We do custom work and will make countertops to your exact specifications. They will fit great and look amazing. We can show you samples, answer all of your questions, and help you choose countertops you will love.
---
At Rock Solid Custom Countertops, LLC, we install multiple types of kitchen countertops for customers in the Triangle area of North Carolina, including Raleigh, Wake Forest, Youngsville, Durham, Franklinton, and Louisburg.