Choose from a variety of kitchen sinks to fit your style and needs.
A kitchen sink is an important part of any kitchen! This is where ingredients are rinsed and washed, where hands are cleaned, and where dishes are laid after every meal. Whether you cook often or only on special occasions, choosing the best kitchen sink for your needs is something that will impact your daily life in your kitchen. Here at Rock Solid Custom Countertops, LLC, we want to help you get the best sink for your space by selecting from one of our many different types, styles and sizes of kitchen sinks.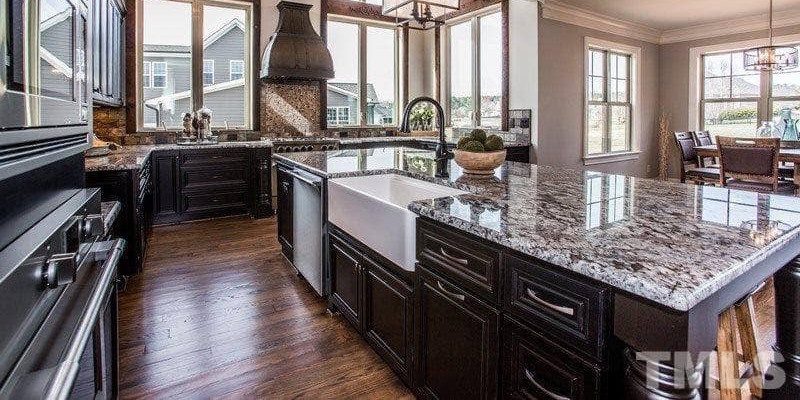 Kitchen sinks come in all kinds of different sizes, styles, types and even materials. There are many more options to choose from than a standard stainless sink and, no matter what you are looking for, we are confident that we can help you find the right option for your design and culinary needs. By selecting from one of our many kitchen sinks, we can help you plan and fully utilize your kitchen how you would like.
We encourage people to carefully consider the decision that they make when it comes to a kitchen sink. While it might seem like a trivial detail, the kitchen sink is utilized so often that choosing the best option for your needs is going to impact your enjoyment of your kitchen. Think about your cooking habits, foods that you like to prepare, how you prefer to rinse or wash your dishes, and the design you'd like for your kitchen. These things and more will all need to be considered when it comes to kitchen sinks.
If you have questions about kitchen sinks, we are here to help you. For more information about selecting the best choice for your Wake Forest, North Carolina home, please contact us today.
---
At Rock Solid Custom Countertops, LLC, we install kitchen sinks for customers in the Triangle area of North Carolina, including Raleigh, Wake Forest, Youngsville, Durham, Franklinton, and Louisburg.