We offer custom granite kitchen countertops that are sure to transform your kitchen.
At Rock Solid Custom Countertops, LLC, we believe your experience in selecting countertops should be as unique as the granite kitchen countertops themselves. As a family-owned and -operated company, we bring more than 20 years of experience in the industry to the table and offer the only showroom in the Youngsville, North Carolina area where you can browse and get information about the different types of countertops.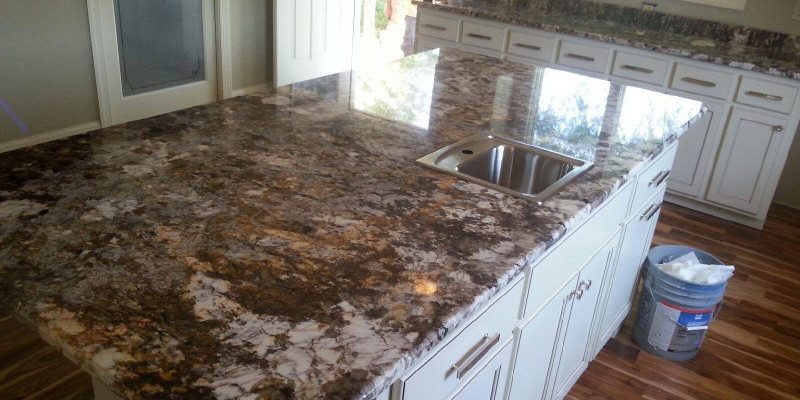 All of our granite kitchen countertops are 100% custom and every job is laid out and lined up specifically for our customers' space and needs. That is just one of the many things that makes us unique. Add to that our determination to give you high-quality results that add value to your home and you have the opportunity to transform your kitchen in a classic and stylish way.
Whether you are doing a full kitchen renovation or you just want to replace your kitchen island to make it a focal point of your kitchen, our granite kitchen countertops can represent a cost-effective option while giving you the high-end look you desire. By offering expert custom work, the only limit to your options is your imagination.
If you have questions about granite kitchen countertops, including whether this is the right type of countertop for your needs, don't hesitate to stop by our showroom or give us a call. We look forward to being a part of bringing the beauty and functionality of granite to your kitchen renovation project.
---
At Rock Solid Custom Countertops, LLC, we install granite kitchen countertops for customers in the Triangle area of North Carolina, including Raleigh, Wake Forest, Youngsville, Durham, Franklinton, and Louisburg.